Meet Jeffrey Lovett...
Jeffrey Lovett was born in Thomasville, Georgia in 1962 and attended Cairo High School in Cairo, Georgia. A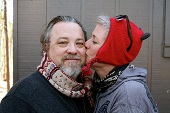 graduate of the University of Georgia School of Journalism and Mass Communication, Jeffrey holds a degree in television and theater directing.
Jeffrey is married to Della W. Lovett who he met through his roomate, Della's cousin. The two were married in 1987 and moved to Cairo, Georgia to work and raise a family. Three children followed, a son who recently graduated from Georgia Southern University and twins who are still students at GSU.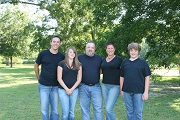 An avid writer, Jeffrey has been writing stories in some form for more than forty years. He has written more than twenty plays, short stories, novellas, full legnth novels and children's fiction. His plays have been performed all over the world including more than 40 of the United States, Canada, Europe, Japan and Thailand.